We have been able to keep many of our normal 'rights of passage' for our Form 8 leavers' this year. Pupils chose their own design and colour for their hoodie which they wore during the final week. The ever popular swimming pool class jump was completed just in time to make it onto the cover of the order of service for church on Friday.
I must thank Mrs Moss who has kept the termly music concerts going by hosting them online all year. The last one of the year took place on Wednesday evening and it was a lovely way for our musicians to round off the year.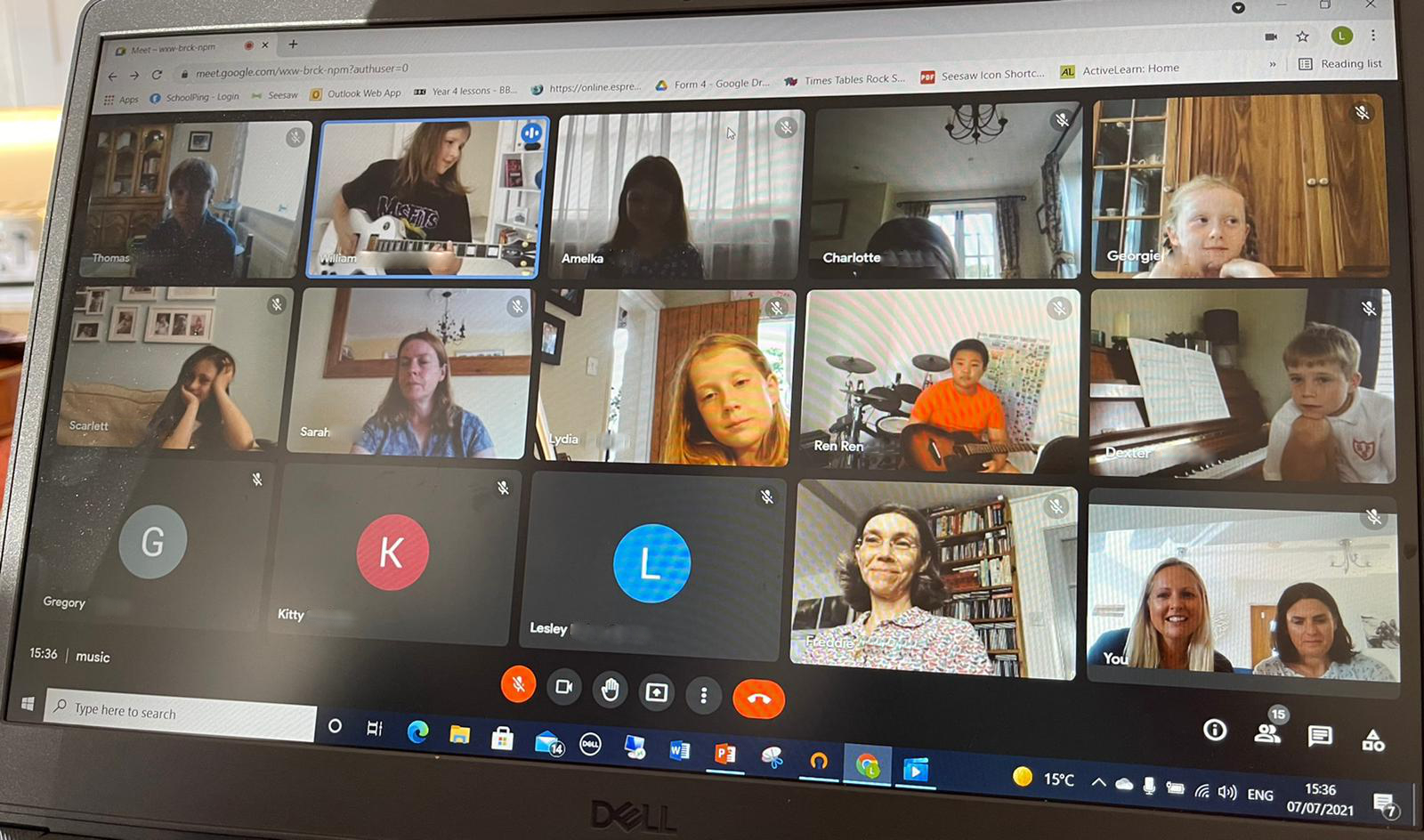 A change to tradition, on Thursday we held our first whole school prize giving for two years. My thanks to our Chair of Governors, Mrs Walker for opening the event. The tables of polished cups and prizes looked magnificent and it was lovely to see children's faces light up as their name was called in recognition of all their hard work.
The whole enjoyed a Mr Whippy ice-cream on the last two days of term. On the first visit of the ice-cream van, children were a little reticent. On the second day, a line formed extremely quickly!
On Friday, at St Peter's Church in Dorchester, we had a truly emotional Form 8 Leavers' service. It is the first time we have been in church together as a school, since Christmas 2019.  Form 8 parents were able to join us for drinks on the lawn in the sunshine. After we said goodbye to the main school, Form 8 pupils and their families were able to celebrate their time with us with a delicious picnic provided by Kerry and her catering team. Each child received personalised presents to remember us by.
I had to share this gorgeous photo with you! Charlie and Oliver have a new sister and we would like to welcome Florence to the Sunninghill Community – judging from the photo, her big brothers are clearly smitten!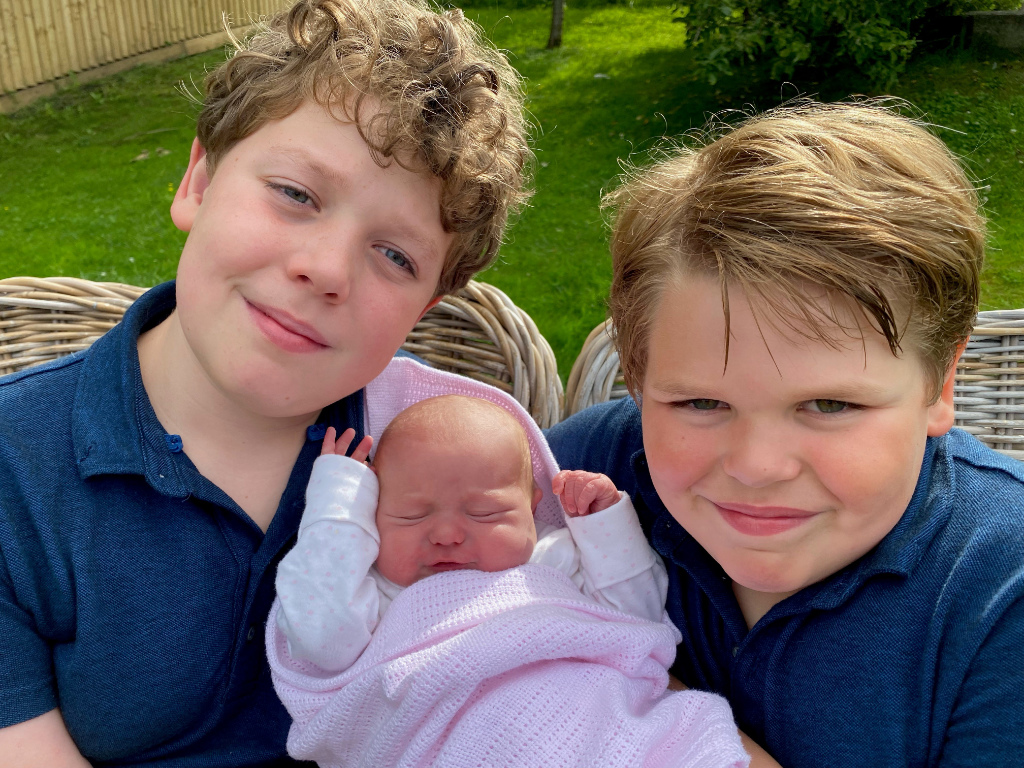 Teachers will be in school for two training days before the start of term which for children, is on Wednesday 8th September.
From all of us at Sunninghill, we wish you a wonderful summer with your friends and families.