Form 4 came to school dressed as evacuees this morning complete with homemade gas masks! They were prepared for their visit to the 'Evacuee Experience' at Bovington Tank Museum.  As well as having a guided tour of the Tank Museum, the children got to take part in workshops such as 'Britain in the Second World War', 'Life in a 1940s House' and 'Shopping and Rationing in World War II'.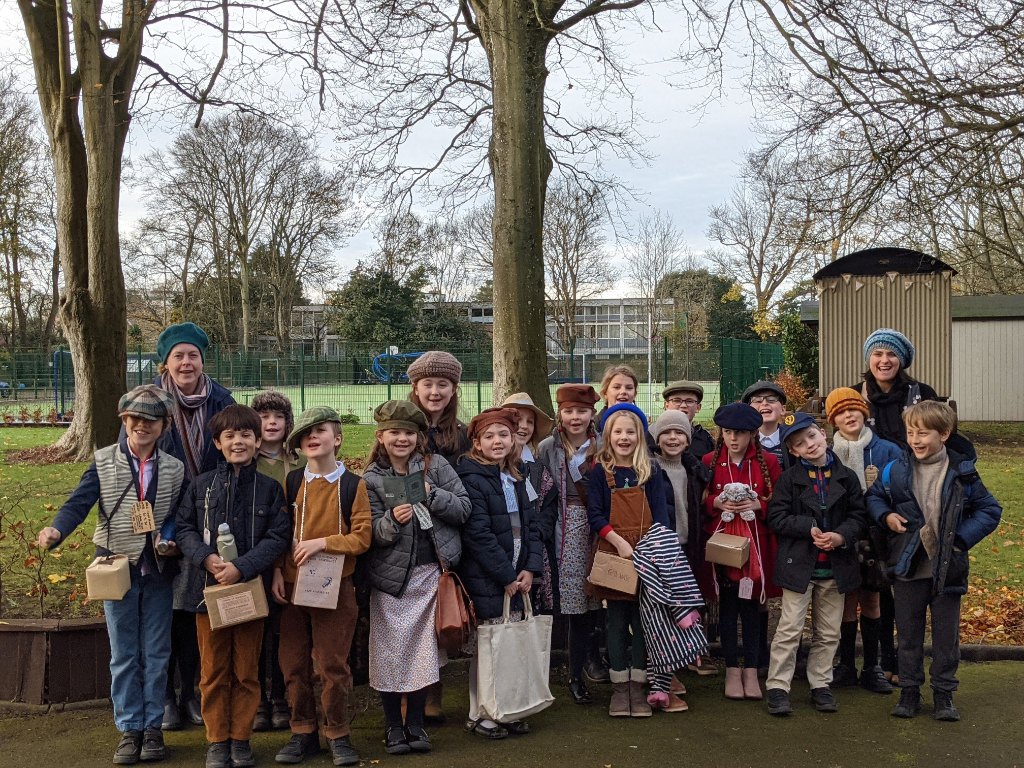 We welcomed the Rev. Keith Magee into assembly for a hands-on demonstration on how to create a Christingle. He explained the significance of each part of the process and the children enjoyed lighting the candles at the end. All children in Reception to Form 2 will get to make one this week to bring home.
In the garden at break-time, Liz was busy making a Christmas wreath with some volunteers from Form 8. We will use it to decorate our front door and I look forward to seeing the finished result.
Two weeks to go before the end the end of term and the Christmas spirit has definitely arrived at Sunninghill.
The Christmas tree has arrived and the PTFA are decorating it as I type. It seems to be mostly the work of the children at the moment as the traditional pre-decorating bottle of prosecco has just been opened!