Our full return to school this morning was heralded by the most gorgeous orange sunrise. To ensure a safe start back, staff set their alarm clocks extra early to begin testing our senior pupils. Nerves quickly turned into smiles as children were reunited with their friends at the school gate. Teachers were similarly happy to be teaching in real-life again – no webcams required!
First break was an opportunity for catching-up, and groups of huddled seniors can be seen in the photos. Staggered lunches are necessary to reduce numbers in the dining room which has pushed lunch a little later for Form 7 and 8. To remedy the potential mid-morning 'sugar low', Kerry is providing a morning snack. This proved very popular, and a nice surprise.
I have mentioned before, well-being is our main concern this week. Tutors sat down with children this morning to help them complete a questionnaire to gauge how they are feeling. We will use this information to target support where it is needed.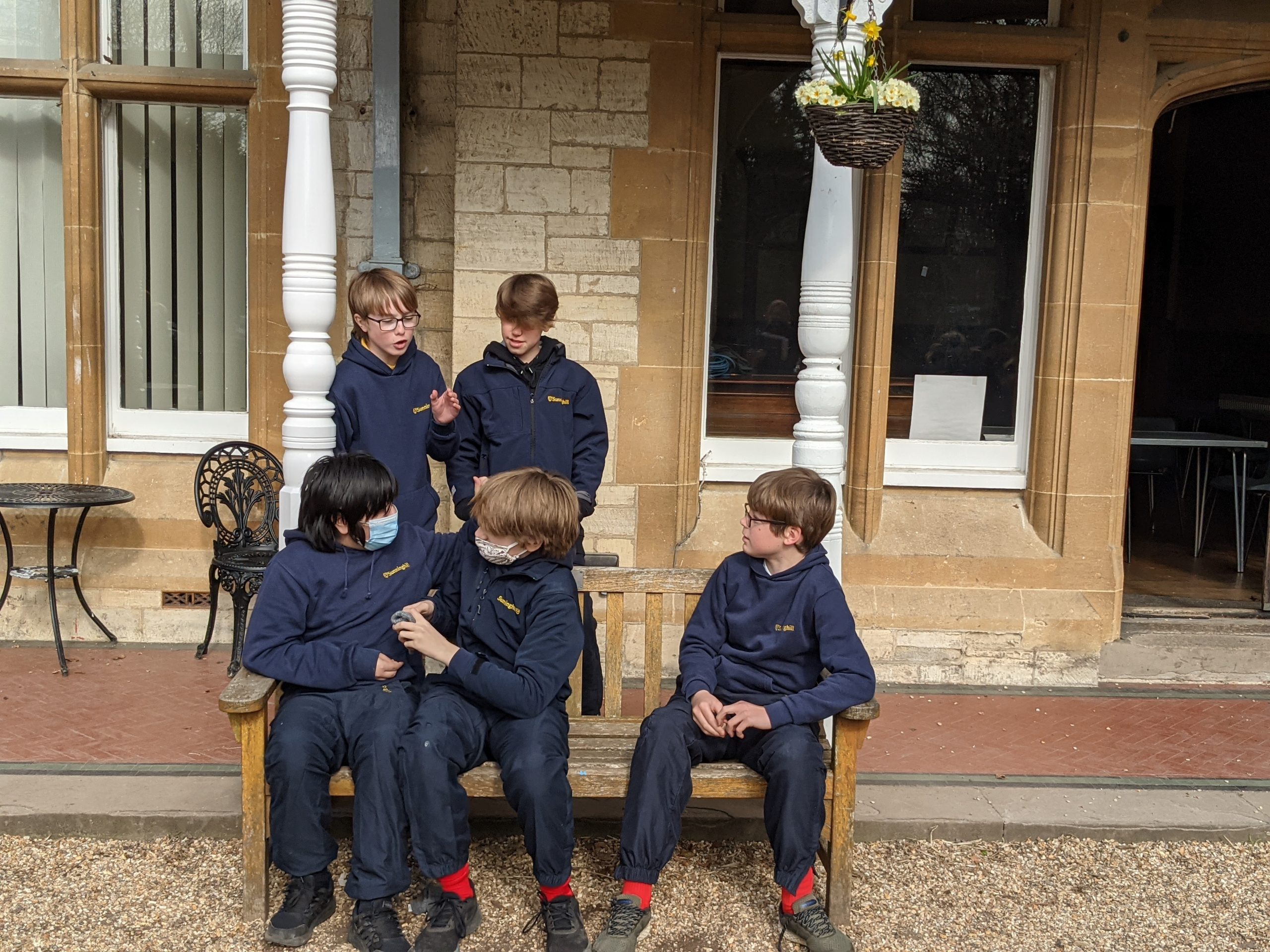 Today is International Women's Day. (I checked for you, and yes, there is also an Internal Men's Day in November.) As it is also Women's History Month and Science Week, Mrs Salisbury and Mrs Moss cleverly celebrated all these events by looking at the ten most influential women in science. Mme Shilliday tells me we have had several video entries for the British science Week competition, do keep sending these in. I hope to be able to announce winners of last week's World Book Day competition very soon.